Hi, I am Praneeth.
In this blog, you will learn exactly,
Is it worth hiring an SEO expert & services?
Without further ado, let's get started.
Here is a 30000-foot view of the blog.
7 Pros and cons of hiring an SEO expert & services.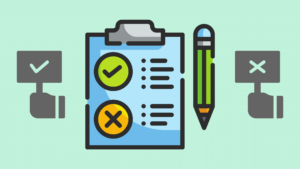 Here in this part, you will learn whether hiring SEO experts and services for your business is worth it or not by knowing its advantages and disadvantages.
Let's first know its advantages.
4 Pros:
Here are 4 pros and cons of hiring SEO experts for your website or blog in 2020.
Reliability.
You are busy in your business or job.
Give valuable feedback on your work.
You are in a competitive niche.
Let's learn each reason in detail.
The main advantage of hiring an SEO expert or an SEO agency and service is the reliability and trust involved in it.
If you are completely new to SEO or online marketing and have little to no knowledge about SEO,
But want your existing business to succeed online for more clients and more awareness than hiring an SEO expert or SEO service can be a worth full thing for you.
The reason is SEO is neither easy nor difficult.
There are a bunch of things involved in SEO such as,
On-page SEO.
Site structure.
Content creation and optimization.
Technical SEO.
Off-page SEO.
These are the things involved in the SEO of any website.
So there are a lot of places a new person can mess up with on his first website online.
Nothing is much great than an established SEO expert leading the way for you online.
You can work on your existing business and not worry about your online business as the agency will take care of it without much interference of yours in it.
You are too busy with your business or your job.
This one is for those who can't spare their time for this online business but want somehow to make their way in this business.
As I said earlier,
Seo practically is neither easy nor difficult.
But it demands you some time and effort to learn things, how they work, learn some best practices of the industry which you can implement for quicker results.
SEO generally is a time-consuming task.
So there is a great chance of getting demotivated and discouraged or committing mistakes that can screw your effort.
So, If you can't spare your time or either are too busy in your existing business or job, you can choose to hire an SEO expert for your website.
Get some valuable feedback on your work.
Another advantage of SEO experts is the experience they have over the years working in the industry.
If you are actively working on your website, spending time learning things actively, and creating content.
In the meantime, hiring an SEO expert for a quick short session of your website checkup can be a great way to get that valuable advice from the experts.
With those short consultancy with an SEO expert, you can get that valuable SEO advice,
In those sessions, you can benefit from an SEO expert in these ways:
Save your website from a potential Google penalty.
Identify some major content creation mistakes.
Get some insights on content ideas, opportunities.
Find some content gaps in your niche and some best practices of the industry.
Fix some technical issues with your website.
The advantage of these sessions with an SEO expert is that you can lead the way yourself of SEO of your website along with having some light and review of your work from an SEO expert standpoint on a timely basis.
You can get hooked with a new perspective that your SEO expert can give you in those sessions,
You know the experience of SEO experts speak larger than your assumptions of things you do by yourself.
You are in a competitive niche.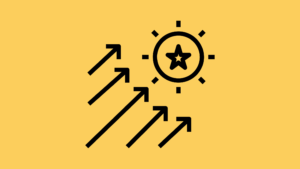 If you are in an extremely competitive niche such as,
Health-related.
Business-related.
Fitness related.
Food and cooking recipes.
Technology.
You should know something called YMYL.
It means Your Money Your Life.
This means the niches and topics which directly influence people's health and money.
If you are in a niche that falls into this category where your content can someway or the other influence people's health and money then it is very tough to get in all by yourself.
You will have a hard time seeing the results of your labor on your website because you are actually up against some of the big bulls of the industry.
Even Google is very serious in terms of who shows up in these topics queries in search results because,
Google doesn't want to take a chance by giving wrong information to its users mainly something related to health and investment of people's money.
If Google ranks websites that are brand new without having any established expertise and credibility in these difficult niches mainly health and personal finance related.
The chances of information present in the new websites cannot be trusted so easily which can hurt peoples health and money.
If people lose money or health from this information from new websites that google ranked carelessly, people will have a bad opinion about google as they think google is careless in terms of ranking its results.
So google is extra careful in terms of who ranks in search of those queries.
Even if you establish that credibility and EAT, 
You will have to face cutthroat competition from websites of the respective niche such as,
Healthline, medical news today, web MD in the health-related niche.
Entrepreneur, business, inc, Forbes in the business-related niche.
You know all those preestablished highly authoritative websites in these respective niches.
It's just going to be hard for your brand new website to compete against these big brands.
You might then need some help and guidance from an SEO expert to find some gaps in the industry using their experience and knowledge and create content that can outrank these big brands.
Have some SEO expert leading the website helps you,
Do more branding and marketing of your website.
Find some content gaps and opportunities in your competitive niche.
Find and implement the best strategies and practices to beat the competition.
Improve your website structure.
Fix errors and technical issues of your website to maximize success.
It is always a great thing to have some experience beside you when you are in a niche and fighting a battle of google rankings up against big brands in a highly competitive industry.
With that said let's see and understand the 3 cons of SEO in detail.
3 cons:
Here is a quick overview of the disadvantages of hiring an SEO expert for your website.
It's not worth it in the long term.
Technically SEO is not hard.
Addtional costs.
Let's understand the reasons in detail.
It's not worth it in the long term.
The reason I am saying that it is not worth it in terms is that,
You know SEO is very useful for your business.
You know you are investing in an SEO expert knowing SEO is not dead as it is more useful than ever before.
That's a great thing but you should know that by hiring an SEO expert for your website,
You are actually closing so many doors of learning, knowledge, and skills.
Instead of depending on SEO agencies or SEO experts for your website online, you should rather learn it all by yourself.
By hiring an SEO expert for your website you are actually being largely dependent on your SEO and online business success on external factors.
And when you are putting things and control on external things you will have to walk the way people say.
You will not have that freedom and control in your hands.
You are locked in that room, at some point in time it feels that your hands are tied down.
And if you are dependent on SEO & organic traffic on external resources like services then what if they start costing more than regular or what if they completely shut the business.
You are done with that, isn't it?
So it is always useful to put your money, energy, and time into your own personal development, knowledge, and learning rather than giving control to others.
You can invest in hiring SEO experts for short checkups and discussions of your website but not completely handover your website SEO unless you are in a very competitive niche or are too busy learning things.
Technically SEO is not hard to learn.
To be honest,
Seo is not that hard.
Its a matter of where you put your focus on,
Some of the most important things you need to do to make your SEO easier is by,
Start your website on wordpress.org.
Select a good Webhosting company.
Find low competition content gaps & keywords in your niche and target them in your blogs and publish them.
When you start your blog on wordpress.org,
More than half of your SEO is done.
WordPress is a perfectly optimized CMS for SEO.
To be honest, SEO is all about what people are searching for on search engines like google and targeting those queries and topics in your blogs and publishing them on your website.
Seo is al about that,
There are few things you should care about at once such as,
Site structure.
Site speed.
Site technical issues and errors.
Onpage SEO.
Website responsiveness and user-friendliness.
These things just need to be done once and everything is fine.
Here are some related resources you must read to learn in detail:
With that let's see the last important reason why hiring an SEO expert is a bad idea.
It adds additional costs to your budget.
If you want to invest in a good quality SEO service,
As per web fx, the average pay for SEO service can be between 500$ to 30,000$.
It is crazy.
The reason is most of the SEO experts are not worth it as they claim their customers giving assurance for higher rankings in short terms using bad SEO practices which will in the longterm lead to a Google penalty and hurt your blog.
So good SEO experts will charge you around 1000 USD a month for SEO of your site and getting more organic traffic to your website and more brand awareness of your website.
I feel the amount of literally very pricy and very expensive.
You have to invest that money every month in an SEO agency until you see some practical results of the changes which might seem very basic.
Because most of the SEO agencies and experts get you tied up with a long-term plan and agreement.
It is very expensive.
With that said let's understand and confront the most important question.
Is it worth hiring an SEO expert & services?
Well, my personal answer would be,
NO.
I have said very clearly that SEO is a time-consuming process.
It is not a piece of cake but it is not very hard.
All you need to do is to find low competition gaps and keywords in your niche and write excellent content and publish them.
If you do this one single thing.
About 90% of your SEO is done.
You will obviously have to regularly do some other works like,
Improve site structure.
Find and fix errors and issues on your website.
Increase the speed of the website.
These things are not a big headache or you can find and hire a freelancer online to get these typical tasks to be completed once and forever like page speed.
But you should invest your time in learning and implementing the best practices of the industry and keep updating your knowledge and keep up yourself with regular google algorithmic changes.
After all, there is no replacement for personal development,
If you today invest time, energy, and money in your personal development you can double the investment tomorrow and you are always in control of your work.
Ending remarks.
There you go, I have answered all the queries related to whether is it worth hiring an SEO expert or services for your website in 2020.
Do comment on what you think about SEO services and experts below.
Share the blog with your family and friends if you found this blog to be helpful,
Sharing is caring.
Read my other blogs,
I will catch you next time till then,
Keep learning and keep growing.