blogging vs dropshipping.
This blog is all you need to know about blogging and dropshipping in detail.
In this blog, I have answered all the queries related to both businesses in detail filled with facts and stories.
Without further ado, let's get started.
Here is a 30000-foot view of the blog,
Definition & differences: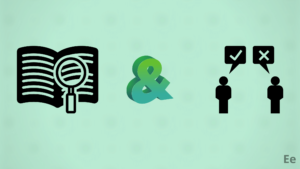 In this part you are going to learn what is blogging and dropshipping and some things that differentiate between website and retailing business model in both blogging & dropshipping.
Blogging:
The blog is an informational website like the one you are reading right now.
Blogging is a collection of skills required to run a blog like writing & publishing content, linking, designing, etc.
Blog vs website:

The blog is a type of website.
In the case of a website, the content is not updated, it remains static, unlike the blogs.
Both blogs and websites have static pages like about, privacy policy, terms, and conditions, contact us which are not updated frequently.
But,
In terms of the information uploaded on the blogs are quite frequently uploaded and updated regularly, and in blogs, we call it posts.
The posts in the blogs typically include media files like images, screenshots, graphics, videos, gifs, etc, based on the content format.
Dropshipping:
Dropshipping is a business model of selling the products of retailers in online stores and earning a commission from each sale of the product from a retailer or supplier of the product.
Here the one who owns the online store does not have to own the products or their inventory,
Seller is the one who owns the online store advertises the online store so that people can stick and buy products from the online store.
Dropshipping vs standard retail model: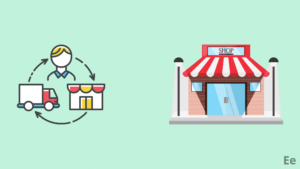 The main difference between the dropshipping model and the standard retail model is owning inventory of products.
Dropshipping is selling products through e-commerce stores.
The seller who owns an e-commerce store does not own products or their inventory rather seller purchases or has a deal with a retailer or supplier of the product and the delivery of the product is done by the retailer of the product, not the seller.
How they work:
In this part, you will learn how both blogs and dropshipping business works.
Blog:
Blogs display information in reverse chronological order which means the latest published post appears first and vice versa.
Blogs are divided into 4 different sections, they are
Posts.
Categories.
Tags.
Menus.
let's know each.
Posts refer to the separate pages of content that are published on the blog.
Categories, as we all know, are the section where the relevant content to a specific topic is organized and arranged than randomizing it which gets easier for the reader to separate posts on topic wise.
Tags basically refer to what the content is all about on the page.
Menus, it is that you see in the head part of the website.
These menus are paths that lead to different areas of content published on the blog.
BY doing SEO properly, blogs rank on search engines like google and bing and bring traffic on your website.
Google uses over 200 different ranking signals to rank websites.
Here is a video of how Google's algorithm works.
Dropshipping:
Here is a graphic image of how dropshipping works, it is a step by step image.
If you still not understood how dropshipping works,
Here is the deal,
Let's understand how dropshipping works step by step,
Step 0: You own an online eCommerce store.
Step 1: You have a deal with a retailer/supplier and some of his products.
Step 2: You showcase the retailers' products in your store.
Step 3: When people order products in your store, the order gets notified to the retailer and he does all the packaging and shipping of the product.
Step 4: When the product is delivered to the customer by a retailer, you earn a margin in the sale.
This is how dropshipping works.
History.
In this part, you will learn the history of both businesses, how they started.
Blogging.
In 1994, a college student called Justin hall created a site called links.net.
Where he could do his writing online, the site was pretty simple containing few links and photos which this guy found to be interesting online.
In 1997, Jorn Barger coined the term weblog which was actually logged of his internet activity.
In that time, those blogs were confined to as online diaries and personal pages, like more or less a journal.
In 1999, a programmer called Peter Mergholz shortened the term from weblog to blog.
During that period, many new blogging platforms came up like bloggers, Xanga, and Livejournal.
Blogger, as we all know it today, was actually created by a company called Pyra Labs in 1999, which was later acquired by Google in 2003, the money was undisclosed by google.
As time passed by WordPress was now launched on May 27, 2003, it was found by Matt Mullenweg, and mike little with little templates and a new admin interface.
And the plugins section was introduced one year later to make it more easy and convenient, and functional.
Many people started looking at blogging as professional career from the time of 2004.
Because
Google officially bought blogger [free blogging platform] and made it free to use and introduced the AdSense policy to show third party ads on blogs and earn money.
Dropshipping.
After the dot com bubble in the 1990s, there was a steady rise in online stores and online shopping in public.
Although back then at that time, people feared shopping online as they were not convinced to give their credit card details online.
Things went pretty nice and then more people started showing their interest in the thought of online shopping.
Investors were started investing n the companies which deal with e-commerce.
Things were pretty good until people started buying things on large scale and that made e-commerce more expensive.
By 2001, many stores went bankrupt as they were unsustainable with the demand and closed.
And dot com bubble burst.
But surprisingly eCommerce companies like Amazon and eBay survived the dotcom bubble burst.
Amazon and eBay brought a big change in the industry.
These two companies made drop shipping easy and cut the costs of making online stores and advertising it on google which was pretty costly.
These companies handle the costs themselves making people just focus on listing the products on their platform as suppliers.
Amazon and eBay's work was to advertise and bring traffic to their store and ship the products to customers from retailers and earn a commission.
After that many other big developments took place,
Especially, in 2010, Aliexpress was released from Alibaba by Jackma.
The website made it easy to buy Chinese products straight from Chinese manufacturers very easily more than what these Amazon and eBay did.
Eventually, in 2015, Oberla released.
It is a Shopify app that turns Shopify e-commerce stores into semi-automated dropshipping stores of Aliexpress.
This is how dropshipping is evolved.
Pros and cons.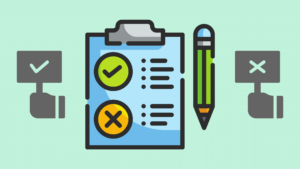 Blogging.
Without getting into details of all, here is a quick overview of the pros of blogging, why people start, and the benefits of blogging in general.
pros:
Blogging is a low investment-best online business idea that can potentially earn you millions in the future.
If you have a business and a website, having a blog gives your customers a reason to stick on your website and interact with your business with comments and you have a chance to keep them updated about your business.
Blogging on a topic helps you establish yourself as an expert and build authority and brand online.
With blogging, you can work where ever and whenever you want, you are your own boss.
Blogs are the best ways to drive massive targeted traffic to your website through search engines.
Blogging is a great way to build a loyal and big audience online & you can learn a lot of skills.
Blogs increase the credibility of a business which leads to more sales.
Cons:
Results in blogging take time.
It is a really competitive industry so you need to work hard to get success.
You need to deal with lots of technical issues on your website.
Mistakes in blogging are costly as they can lead to google penalities.
There are lots of places where you can screw up things and fail.
The landscape of blogging is constantly changing because of frequently changing google's algorithms.
Interested in learning more about blogging,
Dropshipping.
Here is a table about the pros and cons of dropshipping to easy to understand the thing.
s/no

Pros of dropshipping.
Cons of dropshipping.

1

Less capital is required because you are not owning the products you sell, you are selling other products on your eCommerce store and earning a commission on every sale.
Because you invested less to get started, you will have fewer commissions of sales on your products, so to make a lot of money, you need to drive a lot of sales.

2

It is really easy to get started with the business because you are not there to deal with the,

Products,

Packaging & shipping the products.

Maintaining the inventory and handling the goods that import.

You just take care of your eCommerce store.

 

Because the barrier to entry is pretty low, the competition is quite high, and if you are new to the industry, building the trust of the audience on your store and finding the right retailer is going to be tough amid the competition.

 

3

 

 

You have fewer expenses, to get started it just costs a few hundred dollars and few expenses in terms of marketing your store, nothing more than that.

There are lots of things which are not under your control like,

Packaging of the product.

Product delivery at the right time and place.
Low quality/damaged piece of product, refund, or replacement issues.
Higher prices of products.
Dependence on suppliers.

Missing items in product packaging & delivery.

All these things will cause an impact on your business and brand overall, 

If customers have bad experiences at your store, they will rarely visit your store again.

4

You have the flexibility of work unlike sitting at a place, you can work from any part of the world unless you are connected with your retailer and customers via the internet and on your store.

There are shipping complexities like if you scale your business with more retailers and for example, if customers on your store buy multiple products from different retailers, it is going to be hard for you in terms of shipping cost, delivery of the product to the right location & time, miscommunication between you and retailers is high.

5

You can choose your retailer, test the potential of the products, and the products you want to sell without purchasing them at low risk.
Most of the time expenses in marketing your store on social media channels exceed the sales you generate from your store because of fewer conversion rates and high competition.

6

You can help yourself and retailers earn more money and expand their customer base internationally and if your product is good, people are going to do marketing of your product themselves and increase the popularity of your product.
 

It is going to be difficult to drive traffic to your store through search engines and even more difficult to acquire backlinks to your product pages on your store from other websites.

7

You have fewer things to focus on so you can scale your business faster with more retailers.
–
How to start?
In this part, you are going to learn how to start both blogging and dropshipping business, keep reading.
Blogging.
Well, it is pretty simple.
First, select a niche, click here to learn how to select one for your blog.
If you want to start a blog professionally and take blogging seriously, you have to invest money in web hosting and domain name.
Web hosting is the place you buy for rent to store your files on the internet so that people can access your website.
A domain name is the name of your website.
Learn more about web hosting here.
After buying web hosting and domain name.
Install wordpress.org on your host.
Here are quick things you need to do after installing WordPress on your host.
Connect your website with google search console and google analytics.
Install some necessary plugins on your WordPress.
Select a responsive and mobile-friendly theme like Astra and Divi etc.
Publish some important pages first like about, contact, privacy policy, and terms and conditions.
Do keyword research and publish blogs of low competition first.
Well, the process is pretty complicated if you are a beginner.
Check out the following blogs to learn more about starting a blog,
Well if you don't want to invest money and you want to experiment with things, you can start your blog on blogger and many other free blogging platforms.
Click here to learn more.
Well, if you are serious about blogging but don't want to invest money in hosting and domain name.
Then you should probably think twice, you are expecting to make money in blogging, in that sense you got to invest money in blogging for sure.
Dropshipping.
Here are a few steps on how to start a dropshipping business if you decided to start one.
1. Select your product niche.
This has to be with you what kind of products you want to sell.
To earn more commission from sales you need to sell products at high prices.
Find products that are easy to ship and earn you a decent commission out.
Here are 2 things you need to look for,
Make sure the product you are about to sell on your store has a decent demand and people are actually searching for it, you can know it through Google trends.
Make sure the product you are selling has high conversion rates and has some decent competition as well.
2. Get your supplier:
This one is pretty crucial in your business growth.
Why, because a lot of things of your business are dependent on your supplier, such as,
Packaging and shipment of the product.
Delivery of the product to the right person and on time.
Product quality, refund, and replacement issues.
These things directly impact the reputation of your store with customers and if customers are not satisfied, you have a hard time winning.
It is better to do some experimentation in the selection of your supplier of the product.
Here are a few things you need to look after in the process of experimentation of the supplier.
Look at their customer handling behavior/customer support.
Look at their inventory and their cleanliness.
Look at their customer reviews.
Look at their work environment.
Look at their refund and replacement policies.
After experimenting out different suppliers, select the best one who matches your goals, same mindset.
Have a constant communication between both of you.
3. Build your e-commerce website.
You can use Shopify to help you create your e-commerce store.
Here are 2 things you need to get started just like a blog,
A domain name.
E-commerce service.
You can use Shopify, woo commerce, and big-commerce to start your online store,
For more information about starting an online store click here.
4. Start advertising your store.
This is a lot more important than you think it is,
You are actually fighting a battle of acquiring customers against big giants like Amazon, eBay, and Walmart.
You have to grasp more eyeballs of people to get them on your store, more than what these giants do.
Here are 5 things you need to do,
Start running ad campaigns and advertising of your store on Facebook, Instagram, Linkedin, Youtube, Google, and Twitter.
Run discounts, free giveaways, offers, and many other things that are either free or less in price to capture more eyeballs, or you can reduce shipping charges to encourage people to purchase the product.
Consider blogging, as it helps people to stay on your website and google to send you passive traffic to your website for free, make sure that you only publish blogs on topics relevant to your product you sell in your store.
Start collecting emails or push notifications to others who visit your website through lead magnets.
Get collaborate with other influencers and people and market your product and increase brand awareness.
5. Analyse the growth and act upon the data.
This one is pretty simple.
You now have the data after a few months of work in your analytics,
See your conversions, your ads traffic results,
Which platforms are driving more traffic to your store, focus on that more, and stop wasting money on other platforms.
Eventually, scale your business with other retailers.
How do you earn money?
In this part, you are going to learn how exactly you can earn money from both blogs and dropshipping.
Blogging.
Here are 6 ways through which you can earn through your blog
1. Through Google AdSense or media.net which is advertising on your blog or direct advertising of brands through banners.
2. Through affiliate marketing, it is actually recommending products on your blog so that when someone purchases the product through the link you provided on your blog you will get a commission of it.
3. If you have anything of value like an ebook or a course that helps solve a problem or a need for someone for something then you can sell it and earn a good amount.
4. This option is mostly used in the youtube platform which is giving access to premium stuff like exclusive content or courses or direct chats and contacts or advice charging for some price every month/ membership website.
5. Writing sponsored posts about any product and company on your blog and earn a decent amount out of it.
6. Doing the consultation with your clients and helping them to solve a specific problem for hourly rates.
Dropshipping.
There are many ways of learning money through blogging, but in dropshipping, you have the only way of earning money that is through commissions of the sales that happen in your store.
You can enjoy the benefits of earning money like blogging in dropshipping by starting a blog as well which gives you a chance of driving traffic to your website through search engines without spending a penny on advertisements in the long run.
Future & growth/is it worth it?
In this part, you are going to learn what is the future of blogging and dropshipping is and is it worth your time and energy starting these businesses in 2020 and further.
Blogging.
Is it worth starting a blog in 2020, let's find out with facts, and what is the future of blogging going to be like?
Blogging is going to grow and grow and grow.
Today blogging is a pretty competitive industry now,
In the future, blogging is going to be even more competitive.
What do I mean by this,
Well, blogging actually started as a personal diary form, but now it is all about informational content.
No one reads and cares about you, what you did yesterday and today.
Similarly, the practices people use to blog in the past are not going to work anymore now.
What do I mean by this,
Here is the truth,
The CTR on google SERP is decreasing which means organic traffic is decreasing due to excessive SERP features like featured snippets and other SERP features which make the organic results less visible.
Google is giving more emphasis on user signals than backlinks.
Google is getting smarter & penalizing websites badly who try to trick it.
The industry is more competitive than you think, over 4 million blog posts are published every day.
94% of all blogs on the internet do not get links, traffic, and shares at all.
Is starting a blog worth it?
Yes, Absolutely.
If you are really committed and passionate about a niche and hardworking for it.
You should definitely start a blog.
The facts are.
77% of internet users read blogs.
Companies which blog gets 97% of more traffic and links to their sites.
Each and every month, approximately 409 million people view more than 20 billion pages on the internet.
B2B marketers who give more priority to blogs get 67% of more leads and sales than those who do not.
Blogs are considered the 5th most trusted source of information available online and the most shared content online.
Around 70% of the consumers on the internet prefer getting to know about the companies through blogs than ads.
53% of marketers have said that blogging is their top content marketing strategy in their priority list.
Internet users spend 3x times more on reading blogs than they do on emails.
Around 60% of buyers buy products only after reading blogs on the internet about that product.
Source: Optimonster and isitwp.
Still, you can make a good amount of money blogging with the right strategies and plans in hand.
If you are curious to know more about the future of blogging,
The blogging is going to grow for sure,
In order to stay relevant in blogging, you have a bunch of choices.
Stay less dependent on google and start collecting emails of your audience through lead magnets.
Put more focus on content and search intent.
Updating content is a must, there are over a billion blogs on the internet and google does not want to view old content for users.
The author's reputation matters a lot for google especially in niches covering topics related to health, money, fitness, and life.
You need to leverage other media types in your blog posts like videos, audios, graphics, and animations, etc.
Dropshipping.
Here dropshipping is still profitable in 2020 because mainly due to the covid pandemic more people are purchasing products online than walking through stores.
That is the reason around 27% of retailers have accepted and adopted drop shipping.
But the main problem with dropshipping is, Not putting customers on first priority.
Here are 8 serious problems in most dropshipping businesses we can find.
Shipping and delivery time takes a lot.
The cost of goods is high.
Poor customer support.
Refunds and replacement policies are either slow or bad.
Bad quality of the product or damaged product.
Not giving fraud protection.
Not solving the needs of buyers and not picking the right product to sell.
Selling products at less cost largely which is more expenses added to you.
If you handle these things properly in your dropshipping business, you can succeed in amid the competition very well.
Is starting a dropshipping business worth it?
Absolutely yes,
More people have embraced online shopping because,
It is more convenient.
It is easy.
You don't have traveling expenses.
Online payments are more secure, safe, easy, and quick.
Here are some facts about online stores.
72% of users of e-commerce sites use mobile phones to shop in these stores.
The fact is that 80% of people online bought something from the eCommerce sites and 50% of people online bought some products more than once on these sites.
If you focus on customers and keep them on first priority as Amazon does, you can succeed in good in dropshipping.
Blogging vs dropshipping?
Now, this decision totally depends on your preferences and interests.
If you are good at
Writing content.
Design works.
Research and planning.
Html and CSS skills.
Website development.
You should be considering blogging as your choice.
If you are good at
Marketing.
Convincing people.
Communication skills.
Networking.
Selling products.
Have good patience.
You should consider Dropshipping.
With that said, let's conclude the blog,
Ending remarks:
There you go, I have answered everything that is there relevant about blogging vs dropshipping.
Do let me know which part you liked the most in the comments section below along with whether you are starting dropshipping or blogging.
I really want to know.
Please share the blog with your family and friends if you found the blog to be helpful,
You know sharing is caring.
Do check out our other blogs,
I will catch you the next time, till then.
Keep learning and keep growing.
Hi, I am Praneeth Kumar [19 years aged guy] founder and owner of this blog, I am a blogger and an online entrepreneur by passion and a college student in the Arts Education branch, You can learn my story from a college student to a blogger on the about me page.