Hi, I am Praneeth.
In this blog, you will learn everything related to are gaming blogs profitable, and can you make money if you start a gaming blog.
You will also learn whether youtube is good for gaming or not and how exactly you can maximize earnings and success through blogging in the gaming niche and youtube on gaming niche,
I have discussed a bunch of factors in that sense.
Without further ado let's get started.
Here is a 30000-foot view of the blog.
Are gaming blogs profitable?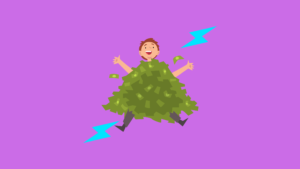 To answer the question quickly,
Gaming blogs are blogs that are focused on the gaming niche, for example you can target any popular game in the industry like you can start a blog around candy crush saga which is one of the most popular games in the world and you can write some amazing high quality articles on that game and grow your blog and you can make money so, 
Absolutely yes, the gaming blogs are profitable.
There is no doubt about that.
You can monetize gaming blogs and earn money in many ways.
If you're wondering That blogs are dead or are not much profitable, 
I want you to look at a few selected stats here from G2 and Optimonster.
About 95% of customers read reviews before making a purchase.

72% of customers won't take any buying actions until they've read reviews. 

73% of customers place more value on the written review, rather than the star rating.

Reviews make customers 71% more comfortable purchasing a product.

Blogs have been rated as the 5th most trustworthy source for gathering online information.

77% of internet users read blogs.

57% of marketers say they've gained customers specifically through blogging.
This way, now you probably have got the idea that blogs are not dead or something like that rather blogs are profitable.
And when it Comes to gaming blogs, they are very profitable in terms of ROI and passive income potential.
Now that you know gaming blogs are profitable that you can earn good money starting a gaming blog,
How to monetize a gaming blog and video?
Here are 5 ways you can monetize your gaming blog in legit ways and have a good scope of earning money through it. 
Here is a quick overview of the ways you can earn money through your gaming blog
Through showing ads on your blog.

Through affiliate marketing.

Through selling your products.

Through influencer marketing.

Publishing sponsored posts and paid reviews of companies' products

.
Let's learn all the ways you can earn money in detail.
Showing ads on your blog.
This is the most basic Monetization method you can do on your gaming blog.
When we talk about monetization through ads, 
2 factors determine the earnings from your blog by ads and ad network.
CPM rates are money you will get for 1000 page views of the blog.

CPC rate is the cost of money the advertiser is willing to pay when the ads are clicked by users on the blog.
There are many ad networks you can join like,
AdSense.

Ezoic.

Mediavine.

Ad-thrive.

Propeller Ads.
I don't know why people only think of AdSense and nothing more than that,
Google Adsense is not a good option for showing the advertisements on your blog.
There are a bunch of reasons why You should ditch Google AdSense and consider using other ad networks.
Here are a few selected reasons Why AdSense is a bad idea,
AdSense can and will ban you at any moment.

AdSense CPM rates are bad.

AdSense ads are not that good looking.

Google will cut 32% of money share as commission from your AdSense earnings.
I have written a detailed Review of Google AdSense in detail.
Check it out here, Google AdSense review.
This is how you can make money through Ad networks on your gaming blog.
Through Affiliate marketing.
This is another way you can earn money passively through your gaming blogs.
It is all about recommending or promoting companies' products to people and earning a commission from each sale you make through the affiliate links that you get to promote the product or service.
I have mentioned many statistics In the section of our blogs profitable,
Where I have written how important are online reviews of products and the impact those reviews on companies' sales.
Take a look again,
About 95% of customers read reviews before making a purchase.

61% of online shoppers in the US say they purchased after getting a recommendation from a blog post

73% of customers place more value on the written review, rather than the star rating.
Now, because we are talking about gaming blogs and gaming niche in specific,
You can write reviews of many products from,
Gaming laptops to gaming accessories and consoles and much more stuff related to gaming.
You have many options like Amazon associates to share a sale, commission junction, and other Affiliate networks to choose,
You can pick the network you like, select the products you want to promote,
For example, I choose Amazon associates,
I want to promote something like,
For video games, I will get a 4% of Commission rate and if I promote computers then I would receive a commission of 2.5%.
The commissions seem to be very less because recently Amazon has decreased commissions of its affiliate program a lot.
But if you have a lot of people Visiting your website Then You can make a lot of sales For every month and earn decent money promoting the products.
It is not just about affiliate now,
Here are other ways you can make money,
This leads to the third way of making money through gaming blogs.
3. Selling your products.
Now that you have an audience on your website from gaming blogs,
You can Monetize the audience, selling your products,
Well, you can sell products anything like,
Digital products including things like online courses and ebooks of gameplay tutorials or courses to play games from basic level to like a pro.
You can teach how to set up different gaming accessories and tips, tricks, and interesting hacks to improve gameplay.
You can also start building an email list of your audience by a lead magnet and pitch your product sales to your email list to maximize sales of your products,
You can also sell your physical products like,
Your merchandise like shirts or hoodies or your gaming accessories like headphones or stuff like that.
You can sell all these products to your audience for some price once you establish some influence and credibility with the audience and add value or solve the problems in their lives.
4. Do influencer marketing.
Look influencer marketing is one of the most booming marketing strategies for companies in the digital marketing area.
You can be an influencer in the gaming industry by adding value to your audience through product reviews, informative articles, and add value to your audience's life.
To maximize the chances of becoming an influencer in the industry,
You can utilize YouTube, do streaming of gameplays, share your knowledge of games on the platform with people, alongside having a gaming blog.
Now after having a decent audience base and traffic to your blog and YouTube channel,
You can consider partnering with a particular company relevant to your industry of games.
Promote the products on a CPA basis like,
Cost per action and the action would be anything from Downloading the application, software, or game app or play the video game by the audience.
When you as the influencer in the niche recommends a particular game app of a company to your audience, 
The audience would trust you and follow your words and complete the action you want them to take,
This is the power of influencer marketing.
You earn a commission in this business model it is similar to affiliate marketing but here,
Instead of selling products to the audience, you are selling free apps for the audience to download and use for free,
Without them investing a penny and helping companies do the promotion of their gaming apps in less budget and marketing efforts.
5. Write sponsored posts or paid reviews of companies' products.
If you don't want to get into work of all that,
You can choose to write sponsored posts of companies and products related to your gaming niche and do the advertisement of your company in the niche,
According to the HubSpot and G2.
About 95% of customers read reviews before making a purchase.

72% of customers won't take any buying actions until they've read reviews.

70% of people would rather learn about a company through articles rather than advertisements. 
Depending on the audience base and your influence on the audience, you can earn thousands of dollars with a single post.
So, companies do know the importance of online product reviews and constantly are in search of blogs,
They can get a sponsored post from and if you happen to be a part of the niche and want to earn money in the audience base,
You can contact and connect with the company and write paid reviews of products and sponsored posts or videos in your blog or youtube channel about the company,
And increase companies' branding and marketing earning money alongside your audience.
Is youtube gaming worth it?
In simple yes or no,
I would say absolutely yes.
To be honest, people prefer watching gameplay tutorials in a video as we are more inclined towards visuals that are easy to understand than text.
But there are some factors involved That you should consider before starting a YouTube channel for gaming.
The factors are these,
You might need more investment for YouTube gaming in terms of camera and software than that of starting a blog of gaming.

Starting a gaming blog is a skill and knowledge-based thing whereas Starting a YouTube channel of gaming is a personality-based thing That involves cracking jokes And entertaining the audience with your gameplay.

Blogging on a game niche is more passive than that of YouTube gaming in terms of like if you make a video on gameplay Tutorial The content span On YouTube is a maximum of a week Whereas A blog can last up to two years to come and still get traffic from search engines if targeted on right keywords.
Keeping the factors In mind, YouTube gaming is a great opportunity if you want to make Something big in the gaming industry.
You can easily become an influencer of a particular Market on YouTube As compared to blogs because the audience can see you in real-time with live streaming,
And watch you play which can further help you make money through affiliate and influencer marketing or sell your products.
Even the potential of Gaming is very good on YouTube as,
15% of all the content that is published on YouTube is related to gaming.
According to the Verge, in 2020, 100 billion hours of gaming content was watched on the platform by users which is double the number of hours watched in 2018,
In 100 billion watch hours, 10 billion watch hours were of Gaming live streams.
YouTube says it now has more than 40 million active gaming channels, and that 80,000 channels hit 100,000 subscribers this past year.
More than 1,000 channels broke 5 million subscribers in 2020, while more than 350 channels hit 10 million subscribers.
The potential and future scope of gaming are huge on YouTube as it is an ongoing trend.
There are so many YouTube content creators related to the gaming niche who are making millions of dollars every year by playing games and streaming gameplays, etc.
Here are a few examples of top gamers earning in 2019, as per Forbes,
Ninja earned 17 million USD.

PewDiePie earned 15 million USD.

Preston earned 14 million USD.

Markiplier earned 14 million USD.

Shroud earned 12.5 million USD.
This should leave you with no confusion regarding YouTube gaming, is it profitable or gaming in YouTube dying.
YouTube is a great platform for gaming like Twitch and you can earn a decent amount of money through the YouTube ad network.
But the sad thing about YouTube ad network monetization is that Google takes a share of 45% of the money you earn from the Ad network and gives you only 55% of the money share.
Because YouTube is a product of Google, You can only show Google Ads on YouTube, not any other companies ads but other than ads,
You can apply all the ways you can Monetize your gaming channel and monetize the audience that I discussed above alongside blogs.
The best thing is that when you start both a blog and a YouTube channel,
You can serve 2 different audiences both at the same time and maximize your success, it is going to be difficult in the beginning but worth it in the long term for sure.
You can benefit from being an influencer to a niche and earn money by CPA ads and earn money selling your products with an email list in blogs.
If one medium is decreased in generating money for you, you can get money from at least blogs or the other one like diversification is possible.
How to maximize earning in gaming blogs & videos on YouTube.
Here are 3 factors that can influence your earnings from the gaming industry.
Let's know them in detail.
What do you want to blog and vlog about in the gaming niche?
Gaming is a vast industry and topic, there are a lot of things involved in it,
You cannot talk about or blog about all of the things about gaming in your blog because,
Competition is quite a lot.

The audience is not highly targeted.

You will not see any progress in your blog's growth in SEO.
You should select a sub-niche within the niche of gaming,
Well, you have the following options to choose from,
You can select the following markets,
You can blog and vlog about specific games genre and types.

You can confine your blog on reviews of games products, apps, etc.

You can blog about games step by step basics and tutorials.

You can blog about the news part of the gaming industry, like events and popular things happening in the gaming industry, events and tech news, how new technology is improving gaming, and a lot more like educating the audience with information about gaming.

You can talk about general game tips and tricks and how to be a better gamer in esports and online game events.
If you want to go hard with gaming on YouTube you should find out something unique in your gaming videos that attract an audience like crazy.
And in blogging,
These are things you can blog about which are sub-niches within the gaming niche but less competition and better traffic and growth potential.
2. Audience location and characteristic.
If you want to maximize the earning in the gaming blog that you have created,
You specifically want to maximize the earning through advertisements on your blog then audience location matters the most.
For example,
There are 2 blogs A and B, 
2 blogs are on the same niche and gaming category and everything is the same like let's say both are blogging on GTA vice city game,
But the only difference between both parties of blogs A and B is the audience location,
A blog audience is from India primarily and B blog audience is from America primarily,
From the earnings point of view, even if both blogs get an equal number of visitors or traffic to the blogs,
The earnings between both the blogs are going to be different.
Blog B Which has the majority of traffic coming from America will earn more money than a blog with traffic coming from India.
The reason is Is the audience Location and characteristic matters a lot.
America is a developed country, Audience is in a good financial stage and they are going to invest in money if it is worth it whereas India is still a developing country with a lot of unemployment rate,
And the people here are not that good attractive for advertisers because the people in India are not highly convertible into investing money even if the product is top class and top-notch.
Including the audience location, you should also consider the audience age and gender,
If your primary audience age is 10-year-old kids then they are not highly monetizable, as compared to an audience of age 20 Years old,
The higher the age of the audience is directly proportional to the more they can spend the money which is good for you to earn money from the audience through products, affiliates, and ads.
Sometimes Audience gender also matters a lot, but it can be optional,
If the game you are promoting is played by girls a lot like Barbie girl games in the audience base full of boys then you may not earn money because if the audience characteristics are not matching with the products you are selling.
3. Language.
Another important thing you should consider if you want to maximize earning in your gaming blog is the language of your blog.
This is not just about the earning,
Language can either be a great opportunity or a big barrier to the success and reach of a company online.
If you want to maximize the earning And the reach of your blog,
You must consider blogging on a Single niche and language blog mostly English.
English is the global Language.
English is the largest spoken language in the world with over 1.27 billion people speaking the language worldwide.
English is the major language in most developed countries like,
America.

The UK.

Canada.

Australia.

Singapore.

Mexico.

Italy.
You just name them and you can live there and survive there if you know English.
If you are blogging in your regional language like in India you have so many languages like let's consider Telugu which is a regional language in the southern part of India,
If you are blogging in that language,
You only have the chance to serve that audience and people of that location and you can't expand your business further down the line,
You are restricted in that area only.
But if you do know English and blog in the English language, you can target these developed countries' audiences through keywords and topics in SEO and,
Drive traffic to your website from these places to your website.
When you have such high-quality traffic to your website from highly developed countries and a valuable audience then you can maximize your earning in the blog.
The language also plays an important factor in success in gaming on YouTube.
Other factors that influence success in blogs & youtube in the gaming industry.
There are many other factors some small others big that influence your earnings in gaming blogs like,
This applies both to videos on YouTube and blogs.
You can read my blog on how you can make your blog more successful and good click here.
Well, this is all you need to know regarding are gaming blogs profitable or not and how you can monetize your gaming blogs, and factors that influence earning in your gaming blog.
Let's end the blog.
Ending remarks.
There you go, I have answered everything related to Are gaming blogs profitable or not in detail.
Do comment down what do you think about gaming blogs in detail in the comments section below.
Do consider sharing the blog with your family and friends if you have found the blog to be helpful,
Sharing is caring.
Read my other blogs.
I will catch you next time till then.
Keep learning and keep growing.