In this blog, you are going to learn everything there is to know about domains.
Everything to know about new domain vs expired domain.
Every section is divided with facts, examples, and lots of relevant information, keep reading through the blog.
Without further ado, let's dive in,
Here is a 30000-foot view of the blog,
Definition:
What is the domain?
The domain name is the simplest form is the address of your website.
Among millions of websites that are there on the internet, a domain name gives a website an identity to be able to recognize just like a name gives a human identity.
The idea of domain name started using in order to replace a thing called IP address.
Why domain was invented?
The Internet is a network of cables that are laid through oceans and lands below the ground and water which connects through computers and datacenters.
Because the network is interconnected, each other computer can connect to each other.
Technically to identify the computers in the network, there was an IP address, which looks something like this,
78.566.59.48
This is just an example of how IP addresses will look like,
You see if you see these IP addresses are numbers that are long, confusing, and often difficult to remember.
In order to replace the headache of these IP addresses, Domain name came into place.
The domain name makes it easy for people to remember the name of the website just like the name of a person, type in, and search for it on the internet.
What is a domain extension?
The domain extension in the name itself is an extended part of a domain.
In my case, entrepreneurshipera is the domain and .com is the domain extension.
The domain extension along with domain gives you a complete domain that people can type in the browser to search for the website.
There are many types of domain extensions respective to type or website and business like,
.com for commercial organizations.
.net for networking business.
.org for nonprofit organizations.
.co . UK & .co.in are country-level domain extensions.
.gov & .edu extensions for government & educational institutions websites.
What is a new domain?
A new domain name is a new name that is not registered by anyone for their website on the internet.
But, the domains have to be renewed every year after registration by the owner of the domain who bought it in the first place.
What is an expired domain?
The renewing of the domain is necessary to be done if the domain is not renewed by the user within a given time of notice.
If the registrant doesn't renew the domain name within a given notice of the time for renewal.
The domain name gets public and called the expired domain which means other people can purchase your domain.
It is like an online real estate business where you got to pay taxes in terms of renewal of the domain name you bought.
How does a domain work?
Here is a graphic image of how it works.
Step 1: Domain name is browsed on the internet.
Step 2: It sends a request to a global network of servers called the domain name system.
Step 3: These servers look for nameservers associated with domains that are related to servers of the hosting company of your website.
Step 4: Servers of your hosting company will forward requests to where the website is stored and those servers will fetch the web pages or website associated with it and send the request to the browser.
All this process happens within a matter of seconds and you can then view the website in your browser.
Difference between domain and subdomain.
A subdomain is an additional part of the domain, you can call it to be a child of your main domain, which is used to navigate to different sections of the domain.
Ex: For my website, entrepreneurshipera.com a subdomain is store.entrepreneurshipera.com which navigates to the online store of my website.
Difference between a domain and web hosting.
To understand it simply,
The domain is the name of the website or address of the website.
Web hosting is the place where a website is stored on the internet so that people can access it like the home for a website.
Although both are different services, they are an essential part to build websites,
People can't view your website without a domain name, and you cannot build a website without web hosting.
Pros and cons of each.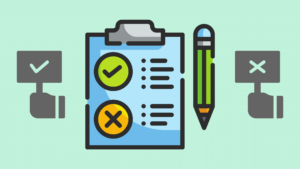 In this part, you are going to learn everything there is to know about the new domain and expired domain in terms of the pros and cons of it.
Without further ado, let's get started with a new domain.
New domain.
Pros:
1. With a new domain, You have absolute freedom.
What do I mean by this?
Well, buying a new domain helps you choose whichever name you want to keep to your blog/website/brand.
You have complete freedom to choose its name its meaning, etc.
You can choose to select domain names that match with the service you sell on your website or the niche you blog on.
You can include any numbers/signs/ and everything you like in the domain name.
You can buy domains of your preferred extension unless it is available.
2. Because the domain is fresh, there is no worry about brand reputation and other issues.
Well, having a new domain means having a new car bought right from the showroom.
There is no good or bad reputation for the car unless you drive and work on it for a while.
You have the new domain which is not used before by anyone also gives you the freedom to do everything with your domain without much issues like,
You don't have penalties.
You don't have any sort of reputation for your domain/blog/brand/website either good or bad.
You don't have either negative or positive SEO to disturb you in the beginning.
You have a chance to gain fresh credibility from google.
You got a great start for your online business with your preferred name right in place.
Cons:
1. It takes time to see results on your blog/website/brand.
The biggest disadvantage and con of having a new domain is because it is new it takes time to see results.
You have to achieve the following things if you aim to get traffic through SEO and get a good brand reputation online.
Backlinks.
Authority.
Age.
The third factor is what we are talking about,
If you are looking to start a blog and gain traffic through google by SEO, you should know that,
By purchasing a new domain for your blog is going to increase the time to see the results of your labor,
Because
You are new to the business.
Google does not trust you.
You have no experience therefore less authority in the industry.
Google's technicians confirmed that they actually fluctuate new site rankings in their search results.
2. You got to start things from ZERO.
With having a new domain is like having a name for a newborn baby.
Now the baby is only a couple of days old,
He has to grow, he has to learn walking, talking, running, etc.
There are lots of hurdles and difficulties in the journey.
The same goes for having a new domain for your website or blog.
You have to invest more time, money, energy on your website to get that passive traffic mainly through SEO.
In terms of,
Creating content.
Doing SEO & Backlinks if you have a blog.
Safeguarding your website from penalties and spam.
Building authority and credibility from google.
Patience.
All of these things need a lot of time, energy, and money.
Expired domain.
Pros:
1. Backlinks.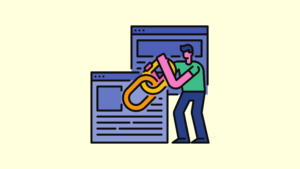 This is the most important part of any expired domain.
The person who registered the domain, who used the domain for that respective time, might have worked on the domain, building some links here and there, which you can take advantage of.
You have the advantage of buying the domain and using the links all [ energy & work] which the previous owner built on the domain for your purpose.
How do you take advantage of expired domain's backlinks,
Here are 3 ways you can take advantage of expired domain's backlinks,
Private blog network.
301 redirect.
Using domain for your main website.
Let's learn them in short,
Private blog network [PBN].
These are private blog networks where an individual owns a network of multiple websites and domains[expired mainly] for the sole purpose to link to a particular website from all websites to rank higher.
In this case, the owner already has a domain and is looking to gain links privately in the least effort like black hat practice for higher rankings in google.
Here the individual uses expired domains to use its backlinks and link juice and start building follow links to his primary website without much effort from other websites.
This practice is very popular in order to build links for expired domains and a large sum of people buy expired domains for this purpose only because getting links organically is difficult and time-consuming,
It works in a way that, the individual purchases expired domains, creates some basic content, and links to his primary website to pass the link juice and authority from expired domains to his primary own domain.
If you don't want to create small websites [PBN] from the expired domains you can go for 301 redirects instead.
It is similar to PBN but here you are not creating any content and mini-sites and linking to your website but you are buying an expired domain and redirecting that domain including all its,
Backlinks.
Authority.
Link juice.
Website and traffic.
Redirecting all these things from the expired domain to your main domain.
For example, I have bought an expired domain called, mastering life.com which has good authority and links to it and I want its links and authority to my website.
I use it either to build a small mini-site on that expired domain and get a follow link from that website or redirect it to my own primary domain entrepreneurshipera.com [my this blog domain]
When you redirect the domain to your primary domain, when you search for the expired domain, in this case, mastering life.com it will redirect and leave the searcher to your primary domain.
The most important thing here is Relevance, make sure your content and niche are relevant to the existing expired domain because you will learn why later, keep reading.
Using the expired domain as your main domain.
This is about using an expired domain as your main primary domain and starting your website on that expired domain, there is nothing big problem with this approach but you need to find the right domain.
The thing about expired domains is its backlinks,
Because, building backlinks by yourself is a very time-consuming task and the most difficult one for beginners.
2. Domain age.
Domain age is a huge ranking factor in Google.
In fact, due to domain age, google fluctuates the ranking of new websites in the first year or so, because google does not trust the website and domain as a whole.
Google takes new sites a shot/chance to see the users behavior on your blog like
Click through rate-clicks of your website divided by the impressions of your website by users.
Dwell time-amount of time users stay on your website.
Bounce rate-does the users bounce away to other websites after clicking on your website.
Google observes this user interactiveness with the new websites by ranking them on different keywords.
With good user interactiveness and behavior on your blog and website, Google is going to increase your ranking and gain credibility which is a time-consuming thing.
In the meantime, having an expired domain means the domain is pretty much old for a year or two which depends on the details of the domain you purchase,
But the domain is definitely old.
That means Google has already have done the user testing by ranking on some keywords if the previous owner of the domain has produced content on the website like blogging.
With that, there are no fluctuations in rankings if you have an expired domain because the domain is already old, means.
It has some authority because of age, experience, and backlinks.
It is out of Google sandbox.
It is out of google's user testing stage.
It has some age & brand reputation online.
It has some credibility from google.
3. Traffic.
Depending on the owner of the domain and the history of the domain,
If the domain was of a blog, It would definitely have some traffic going to that domain and website/blog to it.
This gives you an opportunity to gain traffic and rankings faster on google,
Because traffic from other external sources is some way or the other increases organic traffic & SEO,
Because if people are interested and clicking on your website and visiting your website more often from other platforms,
Google thinks the website is good at matching the intent properly and give it a ranking boost due to the Rank brain algorithm.
4. Earn money selling the domains.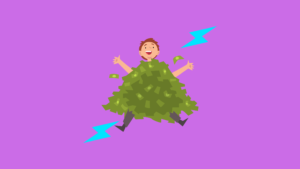 Domain flipping.
This is one of the best online business ideas you can start within less investment in 2020.
This business can potentially earn you millions if you do things correctly,
It is all about buying and selling domains.
Here is a fact,
Cars.com is the domain which was sold for over 872 million USD, it is by far the most expensive domain ever sold or bought.
This shows the potential of domain flipping.
But there are some factors involved in the business,
Such as,
Length of the domain.
Brandability and easy to understand.
Extension type and category.
If it contains the keyword & relevance.
The business is completely dependent on timing,
If you buy either a new or expired domain at the right time you can sell it depending on its value in the future.
The reason why expired domains are a good fit for domain flipping is,
The expired domains already have as I said backlinks.
Has some authority.
It has the domain-age factor involved.
They can be cheap.
They come with some traffic and reputation which can help you in similar fields.
Learn more about domain flipping business here.
Cons:
1. The domain might have a penalty or a ban.
The big risk in buying expired domains is you never know the past of the domain until you cross-check it for confirmation.
Just like buying a second-hand car, you never know anything about the previous owner of the car like,
Their way of handling the car.
Their purpose in buying the car.
Their maintenance type.
Similarly to buying expired domains, you have a chance of buying a domain name that has some penalties attached to it due to spammy links, duplicate content, or any other policy violation by the owner of the domain.
You will learn how to check the domains if it has a penalty or ban from google in the things to consider before buying part of this blog, keep reading,
2. There might be some bad reputation of the domain.
Because the domain is not fresh as a new domain, it is a second-hand domain, maybe the owner or registered previous owner of the domain has done some work on the domain which might have bought some bad reputation to the domain, like a fraud.
It is better to do your research properly before buying the expired domain, you will learn more about it later in this blog.
3. Not all traffic is good for you.
Look,
Not all traffic is good.
Here is the deal, you bought an expired domain without knowing the content that's already published on the domain/blog previously.
For example, you bought a domain called mastering.com.
This is just an example, I don't know if there is any domain like that.
You are publishing content on the website like on the niche of food.
But previously the owner of the domain had published content on a business niche.
There is a mismatch here.
Hence, the traffic the domain would have got will bounce back from the domain and website,
Because people visited the website in search of business-related content and they found content about food recipes.
This increases bounce rate and decrease dwell time which will decrease your rankings, [remember user interactivness]
4. Google hates PBN.
If you are buying expired domains for the sole purpose of building these PBNS,
Hold on a bit, it is time to get alert.
Google hates PBN.
When I say hates, it means google totally hates it.
These PBN link building practices which appear to be private are not private at all.
At least to Google, they are visible,
You can easily check a website if it is doing PBN by having a glance over their backlink profile in the Ahrefs tool.
Check if the majority of links are coming from a few websites then it is a sign of PBN.
Duplicate content or the content is existing on different sites as well.
It is about owning multiple sites by an individual and linking to a particular website or page on a website over and over again from another website to a point it looks like spammy and irrelevant.
Google looks these to be as search spam and gives you a panda penalty.
With getting a penalty, you will have the following situations to face,
Rankings dropped.
Less visibility of your site on google.
Less organic traffic from google.
So, be very careful with your practices in PBN.
5. It is going to affect your branding and website.
Buying a domain which though has good links pointing to it but difficult to do branding and remembering is not a good idea.
The problem with expired domains is, you have to be extremely careful in selecting the domains you are going to buy,
Here are 5 important things to look after,
Backlinks.
The reputation of the domain online.
Content that is already published in the domain [relevance with your niche].
Penalties and bans of the domain.
Domain brand-ability and relevance to your industry or niche.
Because you are building a website for rankings or branding, having a proper expired domain if you want to go for expired one has to have the things positively.
Even if there are thousands of links pointing to a domain and you want to build your solo site on that domain which is not easy to read, confusing, contains numbers stuff is a bad domain to go after.
Look, backlinks are not permanent, they can get broken and wasted.
But, the domain can be permanent because you will have to do branding of it to grow online and it is going to be the face for your business and starting point for everything.
People are going to search for it on google and looking for your website.
Make sure the domain is good.
New domain vs expired domain?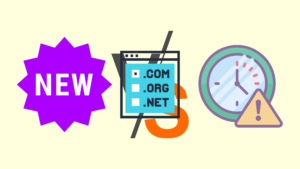 Now the decision totally depends on your content marketing strategies and goals,
Here are the following things to look after.
Do you want more and faster organic traffic and rankings or more on branding?
Your niche competition.
Your patience levels.
Your plan of business either long term or short term.
Your knowledge levels.
As you decide which domain to choose, here are few things to consider while purchasing a new domain, if you want to continue with a new one for your website or blog.
5 Things to consider while buying a new domain.
1. Do not use hyphens or numbers or long domain names, make it short and easy to understand one.
2. If possible, try including a keyword of your niche of the blog or website in your domain name as it can slightly increase your chances of ranking along with content and other factors,
Here are screenshots of websites containing keywords in their domain names and their google rankings.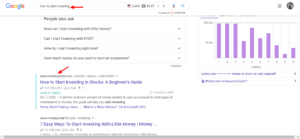 3. Make sure that your domain passes the mobile tests which means, people can easily type and search your domain in search engines without making mistakes in typing in mobile.
4. Use .com extension most of the time possible, because old is gold, and most people in instinctively attach .com extension after typing the domain name in search engines and even mobile phone keypads have .com extension configured by default, another thing is people consider clicking .com domains in search results more because it is trusted by people.
5. If you want to select your domain name as your own name, you can do that but don't do if you have the planning on selling your business after it reaches a certain level because named expired domains don't get sold mostly.
How to buy a new domain?
There are various websites where you can purchase a new domain for your website.
Here are places where you can buy domains,
Domain.com.
Bluehost.
Godaddy.
Hostgator.
Namecheap.
Dreamhost.
Shopify.
Visit these websites and register your domain after selecting the domain and looking at its availability with your preferred extension.
If possible you should include domain privacy feature in your registration so that your details of domain like,
Your name.
Your email address.
Your home address.
Your mobile number.
Are not made public.
6 Things to consider while buying an expired domain.
1. Check the links of the domain.
Before considering buying the expired domain, you should check the backlinks pointing to the domain.
What you need to see is,
How to identify these spammy links,
Well, you can log in to your favorite keyword research tool,
To me it is MOZ.
Go to the link explorer and enter the domain name and see links.
Search for the following things.
Links from Chinese domains which look like spam.
Links from irrelevant and excess websites that are not relevant to your niche like editorial and directories links as well
Overly optimized anchor text of the links or irrelevant anchor text.
If there are lots of links from a single website or links that seem irrelevant and inappropriate or links from bad domains,
You should know that it has a lot of spam links which you should avoid.
Another thing is to look for, site quality of the domain using the Wayback Machine.
The reason to go for site quality is you don't want to buy a website that looks spammy and bad.
2. Check MOZ authority metrics.
Install Moz toolbar in your chrome browser and see the DA, PA of the domain you are considering.
This gives you an idea of the authority of the page and domain if you use it to rank your website.
Obviously, a higher number in DA, PA is good and what you should look for.
3. Look at the google penalties and bans associated with that domain.
You should know and use domains that are free from penalties and bans.
If you are going after domains with their backlinks and domain age alone, without considering the penalties and bans of the domain, you are in big trouble.
Use this tool to check if the domain is banned by Google or not.
Use this tool to check if the domain is banned by Google AdSense or not.
4. Look at the age of the domain using a domain age checker.
Obviously higher the age, the better for you.
5. Look for the traffic of the domain.
Make sure the traffic is relevant to your niche and subject by looking at its ranking keywords in your keyword tool.
What you should also check is the location of the keyword ranking and intent of the keywords.
6. Use this tool to check if there are any malware and viruses in the domain.
If you find any malware and viruses in the domain you should definitely skip the domain.
How to buy an expired domain?
You can buy expired domains at the expired domain website.
It is the same process, you visit the website, search for domains, and look at their things I mentioned in this blog and select your domain and start your work.
Ending remarks.
There you go, I have answered everything that is there to know about domains, new domain vs expired domain.
Do let me know in the comments section, which domain are you going to buy, new or expired one.
Please consider sharing the blog with your family and friends if you found this blog to be helpful.
You know sharing is caring.
Read our other blogs,
I will catch you next time, until then,
Keep learning, keep growing.
Hi, I am Praneeth Kumar [19 years aged guy] founder and owner of this blog, I am a blogger and an online entrepreneur by passion and a college student in the Arts Education branch, You can learn my story from a college student to a blogger on the about me page.